An owl was trying to navigate her way through rush hour in Maryland one morning when she got hit by a car — and ended up injured and unable to move, right in the middle of traffic. Many morning commuters spotted the distressed owl and called the police, who quickly responded to the very strange call.
Corporal Michael Lathroum of the Maryland Natural Resources Police heard the call on his radio and happened to be just three minutes away, so he headed over to where the owl had been spotted. The officer also happened to be experienced in handling birds, so he was the perfect person to help the poor, confused owl.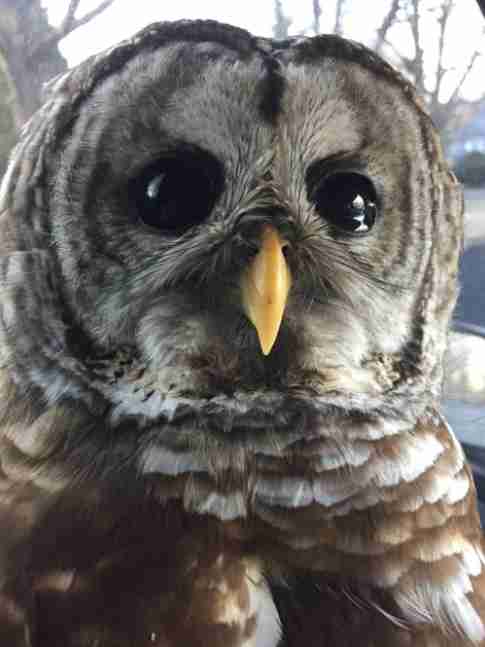 "He took off his jacket and dropped it over the owl's head to calm her and give him time to corral the bird's talons," a spokesperson for the Maryland Natural Resources Police told The Dodo. "He placed the owl in his car and then put her in a pet carrier."
While the owl was happy to be off the busy highway, she was still very disoriented …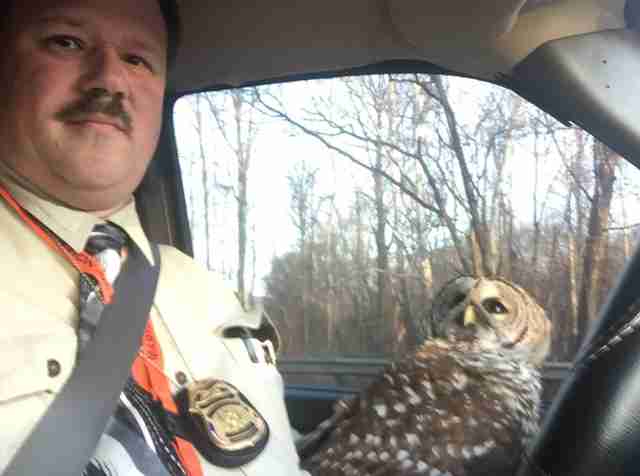 … and seemed incredibly confused as to why she was suddenly being held in a police car.
The owl was very feisty as she waited with the officer in his car, but luckily Corporal Lathroum has a ton of experience with birds, and wasn't fazed at all.